EQUIPMENT

COATING EQUIPMENT

LATINI ENTERPRISES INC. offers various type of coating equipment. Also called "Dragee", products can be panned or coated with different materials such as chocolate, compounds, yogurt, and sugar syrups. The function of applying layer after layer of a coating is called "Engrossing" or "Grossing". The function of allying waxes or edible shellacs to obtain bright and shinny finish is called "Polishing".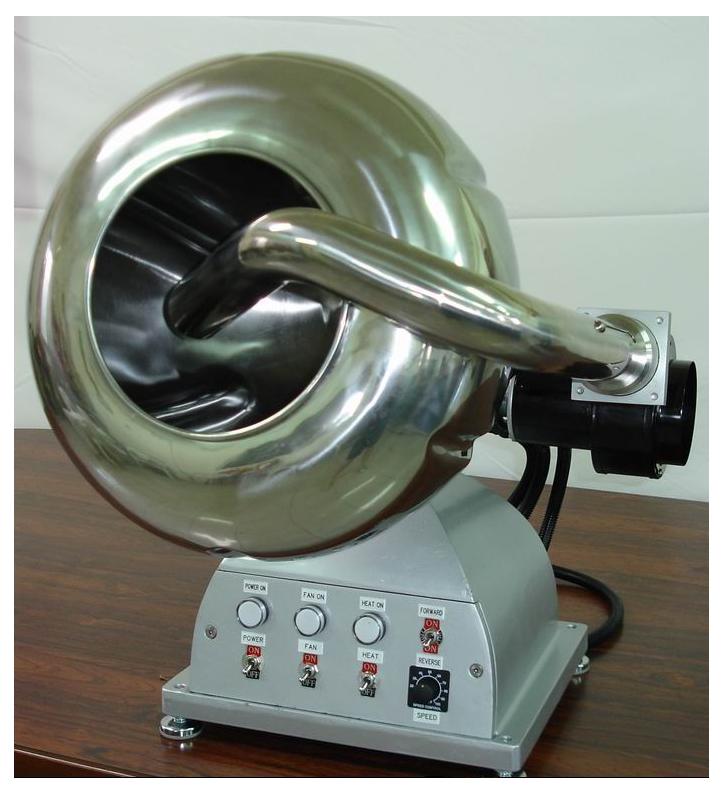 Conventional coating pans have been used since the first candy products were make, and these simple machines have not changed in design since those early days. In the beginning coating pans were made of copper. With the efficiency of today fabrication and the stringent requirements for sanitation, stainless steel has replaced the older copper designs. LATINI ENTERPRISES INC. can supply both stainless steel or copper coating pans, stainless steel from laboratory size (16") to large production sizes (66") diameters, and copper from 38" to 42" diameter. Grossing Bowls (smooth surface) or Polishing Bowls (ribbed surfaces) can be supplied. Automatic sugar coating units are available from 500 kilos to 1000 kilo capacity.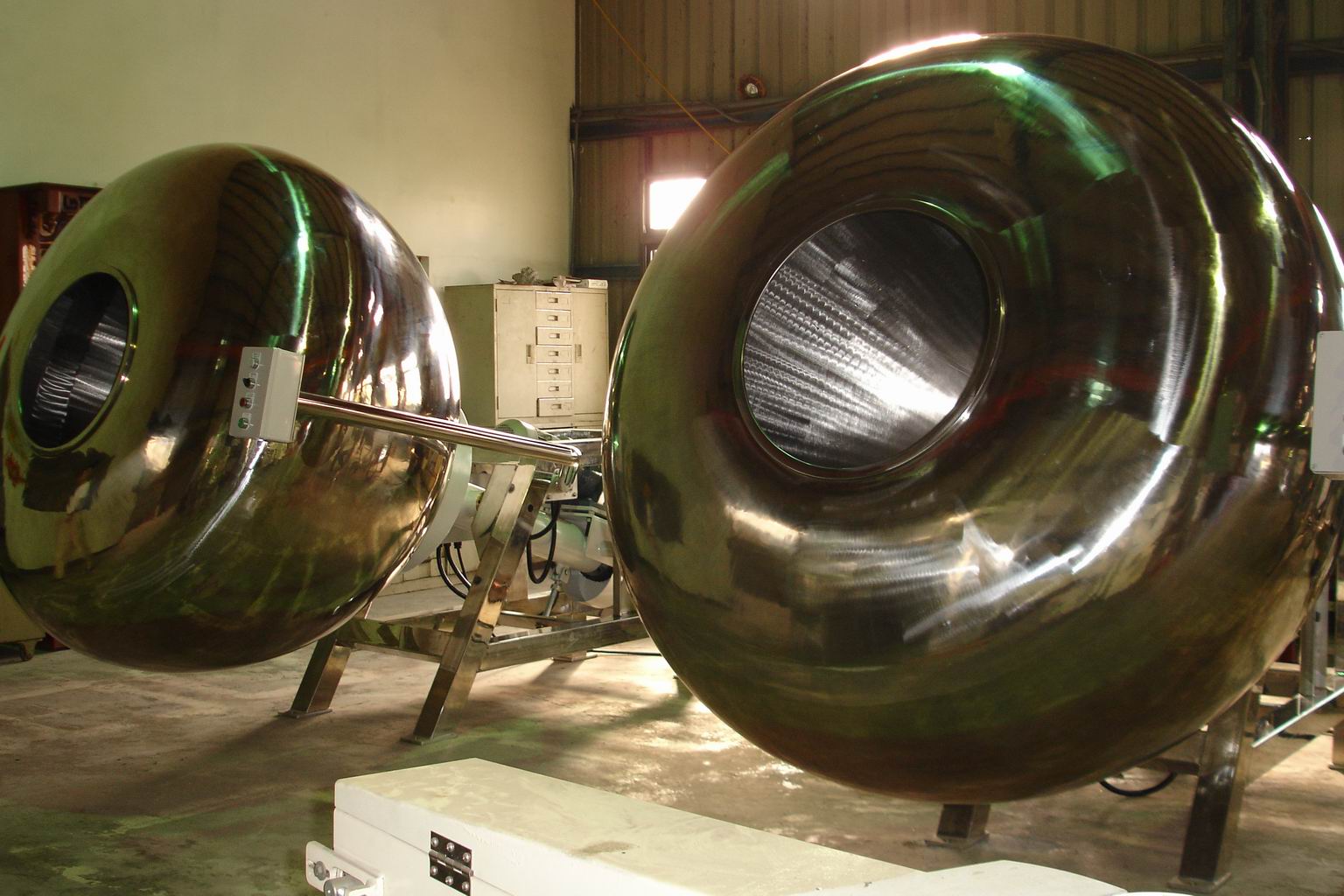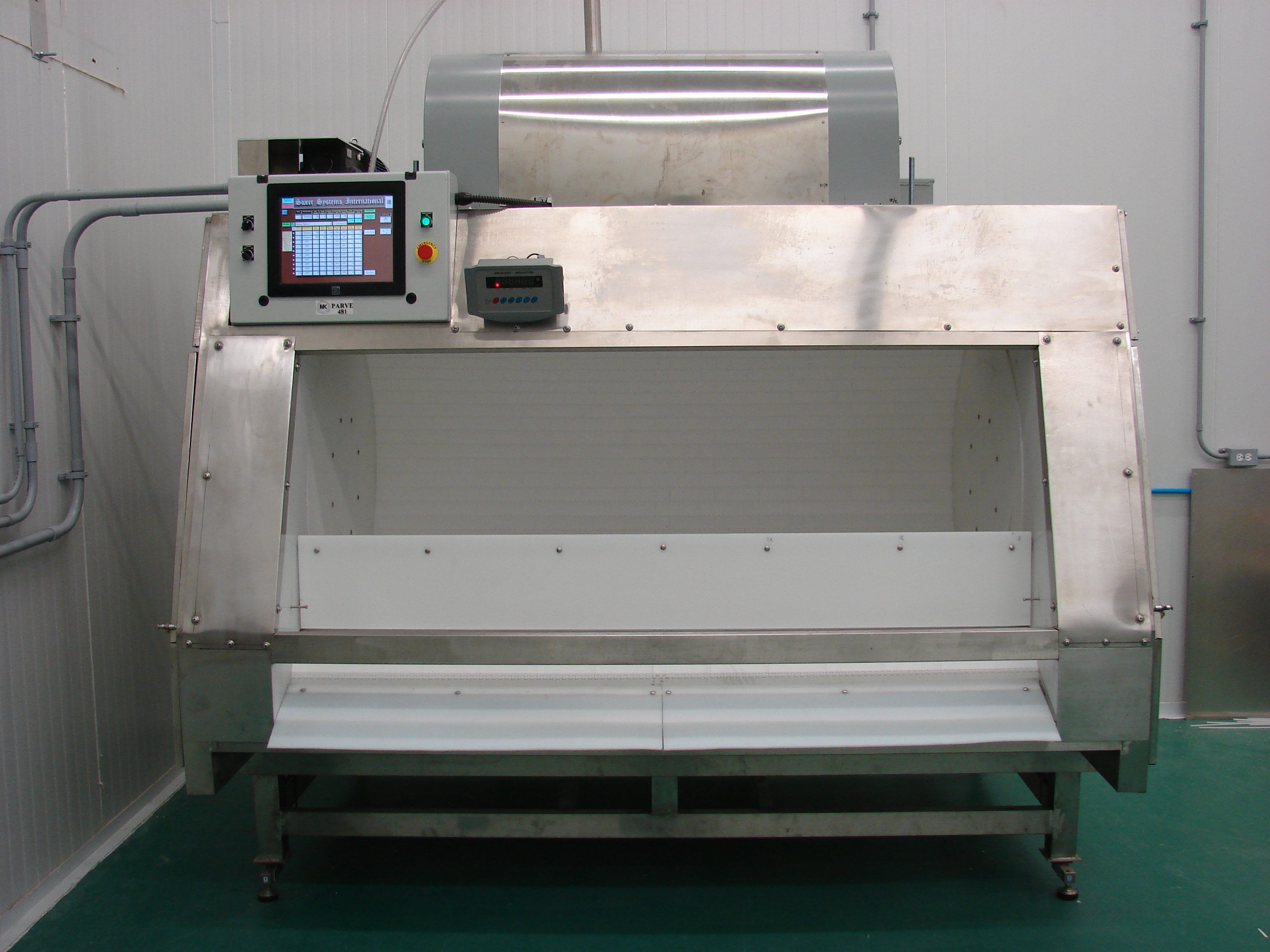 The Mimosa Confectionery Machinery. is a manufacturer of "BELT TYPE coating systems with manual and with optional PLC controls, Chocolate Pumping System, and Chocolate Melting Tanks of various sizes. These unit utilize INTRALOX® polypropylene plastic belts to support and rotate the product while coating the centers with a fat based coating. These units include features such as spray nozzles, air drying systems, variable speed, and various other unique and helpful features.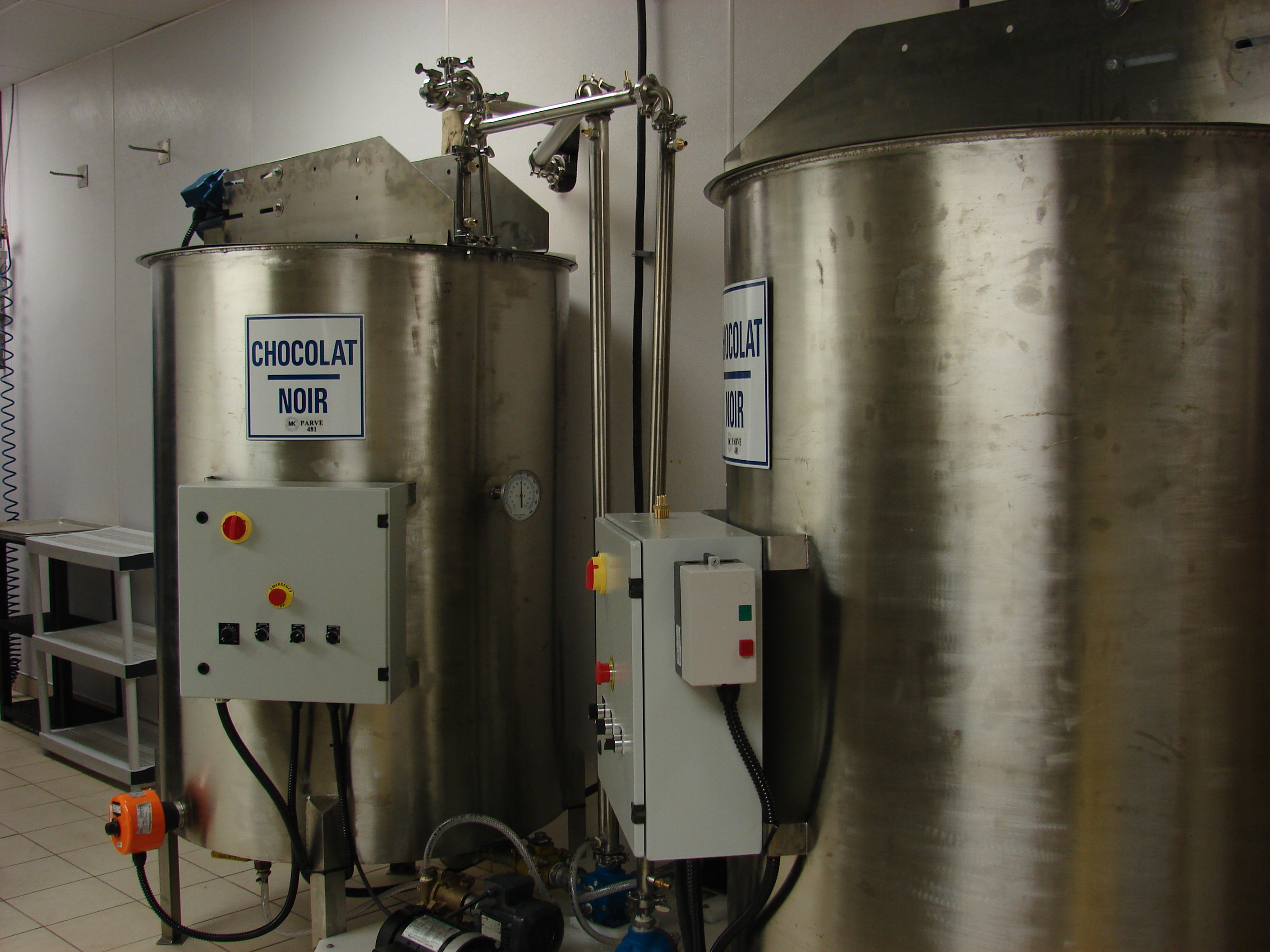 These units feature automatic unloading, electronic load cells to automatically stop the coating operation once the desired amount of coating has been applied, casters, very quiet operation, self contained chocolate holding tank, and the ability to apply the desired coating at an extremely rapid rate using very little floor space. Units are available from 30" to 72" wide, having a capacity of 100 to 750 pounds of finished coated product per hour! Contact us with your inquires.