EQUIPMENT

LOLLIPOP STICKS

We offer the largest selection of lollipops sticks of any supplier.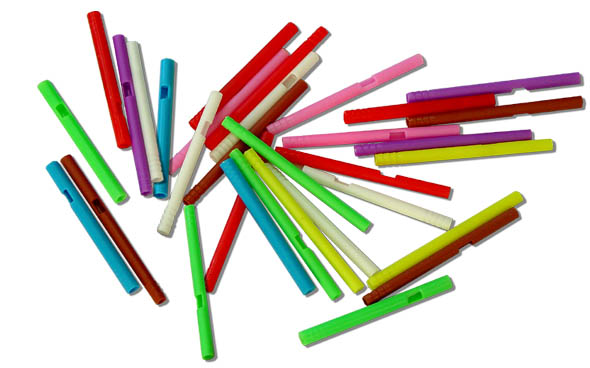 Our specialties are PAPER sticks and Hollow plastic WHISTLE sticks. Upon request we can also offer hollow or solid plastic sticks.
Our factories are located in Mexico and China. We can supply either small (minimum order 1 pallet of 40 boxes) or large quantities from our USA warehouse, or full container loads shipped directly from any of our stick manufacturer's plants to your door. Sticks are packaged in cartons and sold in full pallet load minimums. Plastic sticks can be supplied in various colors. We ship worldwide and welcome your inquires.